Inventory Analytics Feature
Gain Efficient Inventory Analytics and make better decisions.
Analyze Inventory Performance
Our Complete, Barcode Inventory System allows users to use the Inventory Analytics Feature to effectively measure the quantity of stock on hand, count stock items, and analyze inventory usage. Our analytics tool provides accurate insight into organizational inventory management, providing valuable insight into effective practices and where change can be beneficial.
Identify Inventory Quantity Trends
Improve inventory control through a combination of analyzing and evaluating stock trends on visual graphs.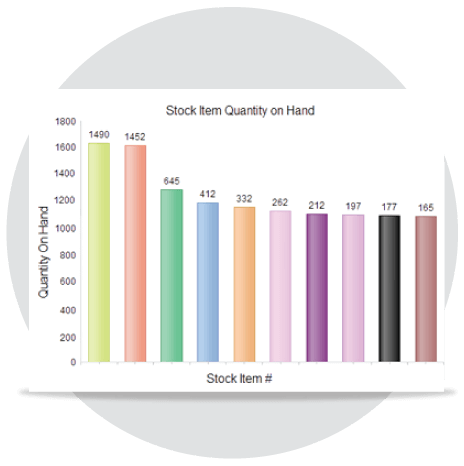 View Inventory by Type
Utilize visual graphs to understand and interpret the data in stock reports.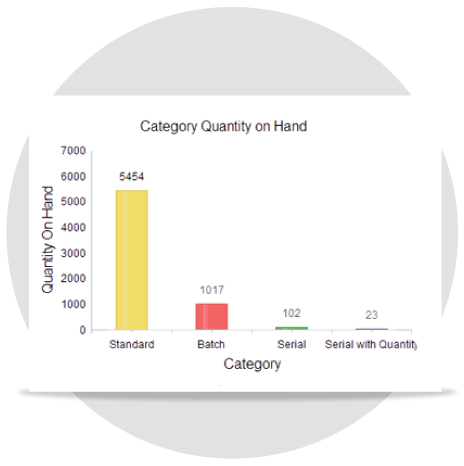 Ready to make your life easier? Give us a try!