Organize and Synchronize User Accounts
Microsoft's Active Directory allows a centralized, standardized network service for user management integration. Our Inventory System leverages this service by allowing users to have accounts, login authentication, and single sign-on capabilities, with no need to double manage user accounts.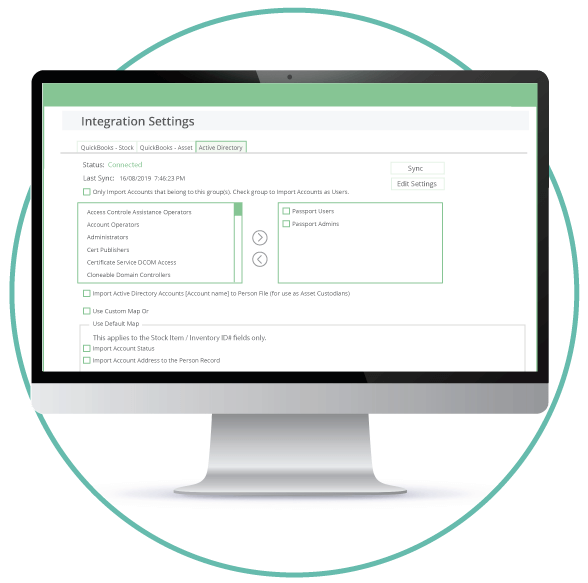 Active Directory Import
Our Inventory System's Active Directory integration offer the ability to import user login details, including accounts, Microsoft login authentication, and single sign-on capabilities so that it is easier to integrate a list of user information. After selecting the Integration Settings, Active Directory Tab, selecting the user's group and Sync.
Watch & Learn - Active Directory Integration
Learn how the Active Directory Feature offers the ability to integrate users to our Inventory System in a few easy steps.
Active Directory Import and Integration Capabilities

Connect to any Microsoft server

Connect by the domain name

Enter the Microsoft username and password

Import department information associated with users

Schedule a customized integration data synchronization

Import Microsoft user account status

Import users' addresses

Single sign-on: auto-login to our Inventory System when the user logs into Active Directory
Ready to make your life easier? Give us a try!