Asset Reservations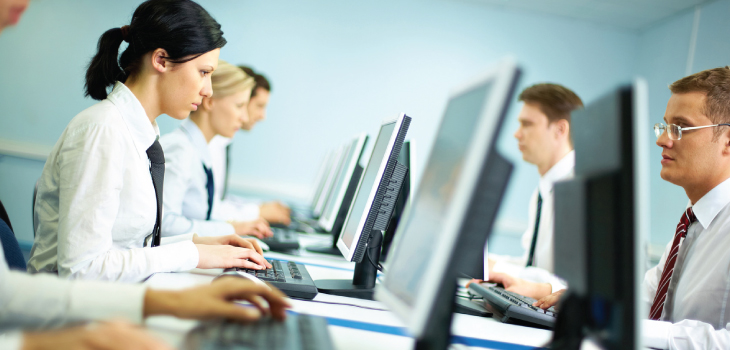 Improve the way your loan assets out to individuals using Reservations, the latest enhancement to the Check Out/In Feature in our Asset Tracking Solution. The Reservations functionality makes it easier to handle internal requests for equipment/resources that are in high demand. You can easily reserve equipment, tools, and items in advance, to ensure they are available when needed.
How to Reserve an Asset in our Asset Tracking Solution
Click on the Reservations icon on the main menu.
Add a new reservation record by selecting Add New + on the right side of the screen
Input a Reservation #.
Select an asset you wish to reserve by typing the asset number or searching for it.
Choose the timeframe you want the asset to be checked out for.
You can either check out the asset to
After the reservation is made, navigate to the Check Out transaction in the main menu and select the reservation you just created.
Use your smart device:
You can also use the mobile app on your smart device to easily check out reserved items. Here is how it is done:
Either select the asset reservation or use the built-in digital camera to scan the barcode of the reserved asset.
After you input the asset reservation, the Asset #, Person ID, Location ID, and Due Date will automatically populate so that you do not need to reenter the data manually.
Process the transaction and you have successfully checked out the reserved asset(s) to the person who requested it. The great thing about our Asset Tracking Solution is that it will automatically check to determine if there are overlapping dates with existing reservations.
Success with Asset Reservations
Education Industry—schools, universities, colleges, and school districts
The Reservations functionality is a significant addition to the day-to-day inventory operations in educational institutions. With books, iPads and audio-visual equipment constantly in circulation, it may be difficult for students to get ahold of the resources they need to complete class assignments. Therefore, it's valuable to use an asset tracking system with this function, so students and teachers have the ability to reserve school equipment in a timely manner.
Construction Industry—a game-changer for project managers
Job after job, workers and company assets are always on the move. Each assignment varies with respect to which equipment and tools are needed, so it is very important to make sure asset usage is managed correctly. If certain tools are not available, projects are delayed and clients are unhappy. Thus, instead of purchasing more assets, managers should take advantage of the ability to reserve the tools they need in advance.