Maintaining Maintenance For Asset Tracking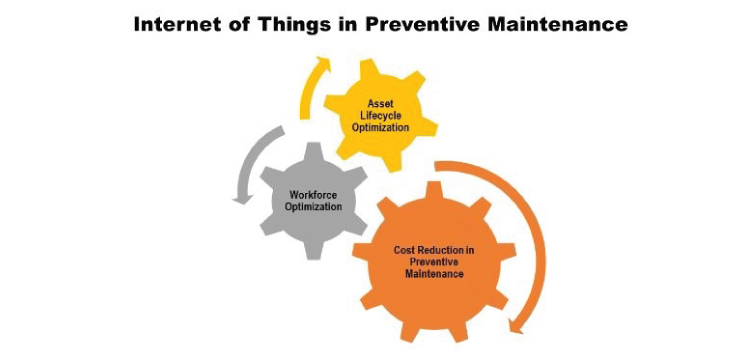 The benefits of staying on top of your equipment maintenance tasks are enormous. And we all know the basics that waiting too long or waiting for a breakdown turns out to be much more costly in the end. But how do you stay ahead of the game, how do you maintain your maintenance?
An asset tracking system allows an organization to leverage the benefits of several moving parts… cost reductions from preventive maintenance, greater workforce utilization from less time on emergency maintenance and downtime due to unscheduled repairs, and the increased utilization of those assets because they are being properly maintained.
Ideally preventive or routine maintenance is scheduled and performed through an asset tracking system to prevent or foresee the need for repairs or full replacements of equipment. Alternatively, corrective or emergency maintenance occurs when there is an abrupt need for repair or replacement.
Maintenance can include, but is not limited to:
Regularly scheduled inspections of assets
Making necessary repairs to assets to ensure full functionality
Replacing equipment that can no longer be used
Visibility of equipment repair history for accounting purposes
Even with the availability of newer technology, businesses will resort to tracking maintenance manually by pen and paper. Though it seems cost-effective, the possibility of human error like entering incorrect data or missing scheduled maintenance tasks can and does occur, resulting in more time and money spent. Implementing an asset tracking or equipment tracking solution that offers configurable features such as different types of maintenance events, alerts, and full reporting can ensure every asset is accounted for, properly maintained, and replaced when needed.
ServPro, a disaster recovery company, has hundreds of pieces of equipment on hand with different maintenance schedules and needs. Their employees rely on accurate equipment maintenance to safely and effectively serve their clients since they deal with extreme Jobsite conditions like rain, flooding, mold, damage due to fire, etc. Because of the urgent nature of their business, equipment must be ready to go at all times. Any delays such as an unexpected need for repair or replacement can hinder their business operations and cost them tremendously.
With ASAP Systems, asset tracking system with a mobile app component, barcoded equipment is scanned to and from job sites for the core tracking by the location that is required. The mobile app then allows the recording of maintenance events in the shop or field. Management gains insight and accountability by recording events when they happen rather than recording it at a later time back at the facility or warehouse. In addition, maintenance alerts can be configured for each specific asset to establish routine maintenance checks and ensure one is never missed.
Although maintenance can seem time and cost consuming, keeping up-to-date with maintenance can save businesses in the long run. A flexible, scalable, and friendly system like Our inventory system and asset tracking solution enables that to happen. Companies in all industries, as well as schools, universities, and government agencies,  benefit and allow you to stay ahead of the game and maintain your maintenance!