Advanced Stock for Assets Add-on
Increase flexibility with dual Inventory and Asset Tracking Solution.
Manage both Inventory and Assets within the same System
The Add Stock Feature enables users of the Asset Tracking Solution to add a Stock tab in addition to the Asset tab into their system. With this feature, users can track both Assets and Inventory within the same system.
Companies may choose to utilize the Inventory System Mobile app interface for only assets, stock, or access both on the same interface screen.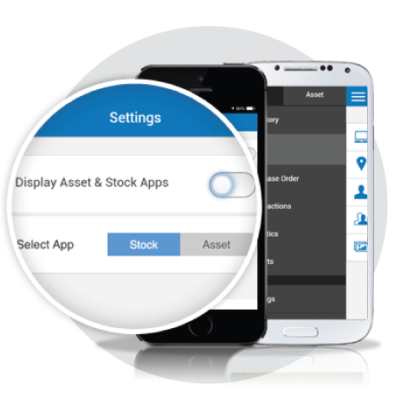 Take a tour of our All-in-one Inventory and Asset Tracking System!