Restoration Services Asset Tracking System
The evolving industry of Restoration Services requires comprehensive approaches in order to manage large volumes of assets which are checked out to technicians and vehicles. Both commercial and residential restoration services require that their assets/equipment be accurate and quickly available for check-in and check-out. They also need to be able to trace locations.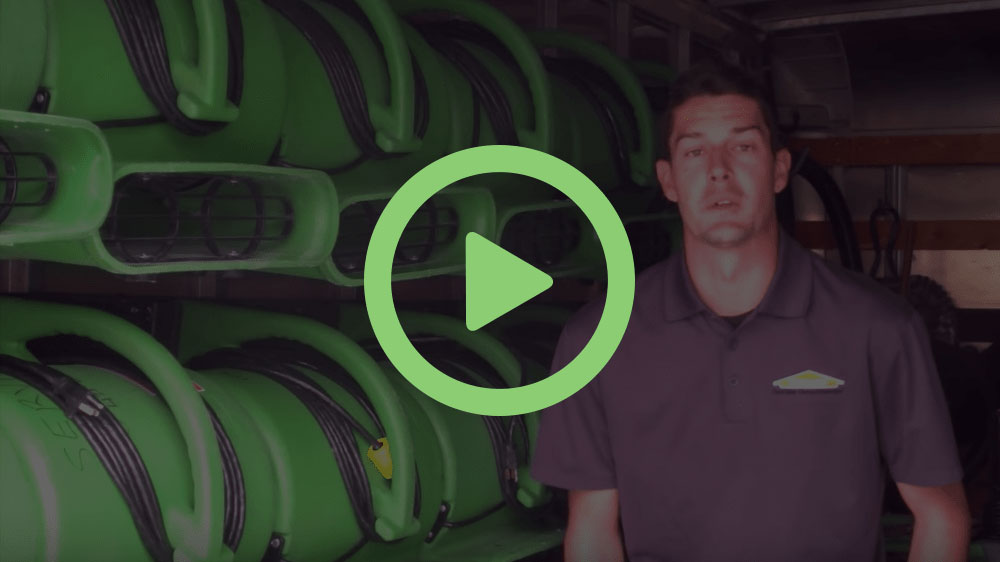 ServPro
We use all sorts of cleaning compounds, supplies and protective gear in the field...and before, we were losing thousands of dollars annually by not being able to track those consumables. Nyle Clark, Manager at ServPro of the Seacoast
5 Asset Tracking Benefits, that can lead the Restoration industry to success
Create a Paperless Process
Implementing a Restoration Service Asset Tracking System, will eliminate manual data entry and automatically reduce human errors.
If, for example, a dehumidifier is left behind on-site, the company will know exactly who checked out the equipment and when it was checked out. This increases accountability.
Implementing an Asset Tracking System gives the ability to react quickly to disaster situations. Accurate location of the equipment is immediately available.
Know what you have with certainty
Using smartphones and mobile devices, users can check what should be loaded up before leaving the warehouse or site. With the built-in camera, users can scan against the list of items they should have in order to find out what might be missing or misplaced.
Schedule maintenance events
Large blowers, heaters, dehumidifiers, and other critical equipment need to be constantly maintained in order to properly function on site. With an Asset Tracking Solution, the company can easily schedule recurring maintenance events to always be on track with current maintenance.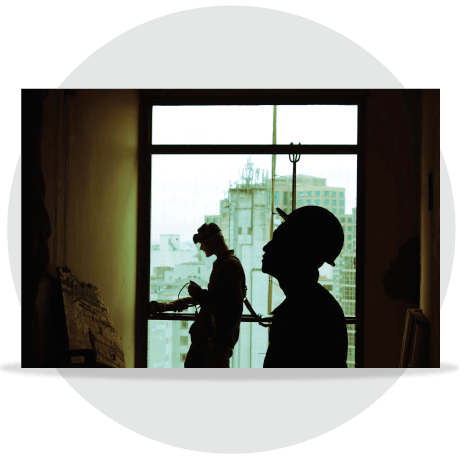 Check-out Check-in Restoration Assets
Leaving equipment on site may occur in the Restoration Service industry. How is it possible to keep track of what items are being taken? And also to check if that equipment is being properly returned? Easy! Implementing an Asset Tracking System for Restoration Services that supports a check-out, check-in Feature. This feature will allow scanning to check-out equipment going to sites and, when returned, scan to check them back in. This permits better tracking of equipment and leads to increased accountability. To know when, where and by whom the equipment is being used provides better management and exceptional workflow.
Always Prepared for Disasters
Leaders in the restoration services industry use our robust, complete, Barcode Based Asset Tracking System to monitor inventory coming in and out of several warehouse locations. With automated inventory management, you can ensure that everything from rubber gloves to dehumidifiers is ready for use and accounted for when a disaster occurs.
Asset Maintenance Feature Advantages
Configure all data fields to match your team's terminology.
Add barcode scanning hardware to your mix
Manage inventory levels at multiple job sites together and separately
Schedule upcoming equipment maintenance and repairs
Schedule a configurable integration data synchronization.
Log all performed repairs, calibrations, and cleanings on assets.
Report on the usage of consumables and equipment at specific job sites
Ready to make your life easier? Give us a try!