Asset Tracking Multi Site Feature
Gain Total Visibility over your Assets at mulutiple locations.
Enhance Visibility Across Multiple Locations
Asset visibility can be a challenge, especially for expanding organizations with multiple warehouses/stockrooms. Our Asset Tracking System's Multiple Site Feature offers the ability to enhance visibility across multiple locations.
Establish Global and Local Access
The Multiple Site Feature enables set users to create a site that filters across multiple locations.  The Asset Tracking System Administrator has full control of all filtered sites and the ability to oversee all locations and data. Users at specific locations are able to access their individual locations only, streamlining data flow and operations. In addition, System Administrators can generate global reports and assign users to individual site locations.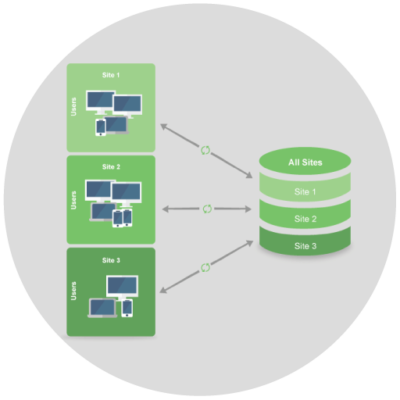 It's Time to Upgrade to a Complete Asset Tracking System