Inventory System and Asset Tracking For an Advertising Company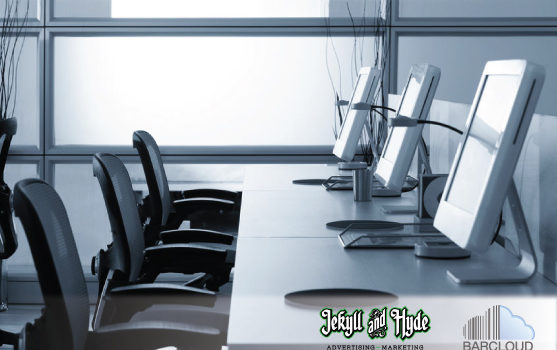 JEKYLL & HYDE AGENCY
Jekyll & Hyde Advertising and Marketing is a premiere agency aimed at "Selling more products to more people more often." For nearly 20 years the full-service agency, headquartered just outside of Detroit, has developed a reputation for creating effective advertising campaigns for traditional, digital, and social media.
THE CHALLENGE
The biggest challenge facing the Jekyll and Hyde agency was the ability to keep track of production props and office assets. In addition, the agency was in need of a solution to effectively manage and track office assets. Kathy Hammel, a Jekyll & Hyde representative explains, "Knowing when office assets were bought/replaced and what production items we had in stock before purchasing the same item again."
IMPLEMENTATION
Implementing our Inventory System and Asset Tracking System was the simple solution to help Jekyll and Hyde effectively manage their inventory and assets. With very specific Inventory and Asset Tracking needs for production props and office assets, our Asset Tracking and Inventory System enabled the advertising company to develop a system that worked best for them. Upon arrival, new assets are barcoded and can easily be tracked whenever they are moved to different departments. "Photos are included in the asset setup, as well as purchase date and cost for depreciation," explains Hammel. Our easy to use barcode tracking solution and helpful training videos offered a smooth transition for the agency.
TANGIBLE BENEFITS
Our Equipment / Asset Tracking System has created an efficient and effective process allowing Jekyll and Hyde to accurately keep track of assets on hand and assisted the agency in making more strategic and cost-saving decisions. "We use the physical inventory feature the most, on a monthly basis, it is preventing us from purchasing unnecessary duplicate assets and knowing where assets are located."
CONCLUSION
ASAP Systems was able to meet the needs of a premiere advertising and marketing agency by offering a user-friendly and all in one inventory and asset management solution. Our Barcode-Based Asset Tracking System was the perfect match for Jekyll and Hyde, "Our needs were well addressed."