Asset Custody Management Cart Feature
Easily request Custody of Assets through our Asset Custody Management Cart.
All Employees Can Request Custody of Needed Assets
Our Asset Tracking Systems' Asset Custody Management Feature  allows an unlimited number of employees within any sized organization to request custody over an Asset item and will be held accountable for as long as he has custody over the item.
That ensures the designated Asset can no longer be checked out by other employees.
Watch and Learn about the Asset Custody Management Feature
Watch this video and learn more about the powerful Asset Custody Management, designed to cater to all levels of employees within the organization. This Feature will enhance accountability over assets and streamline asset management.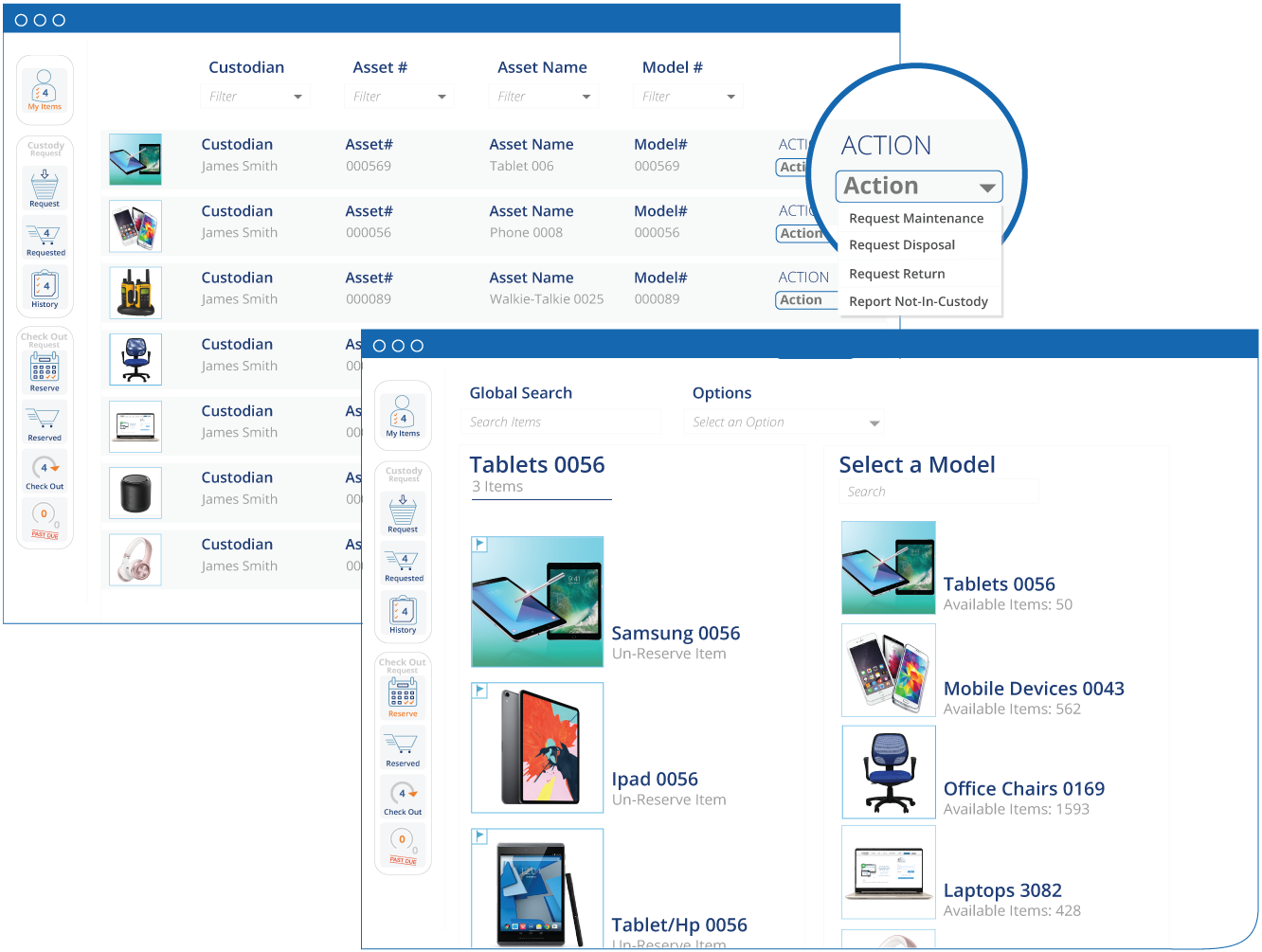 All Asset Custody Requesters have the ability to:
Browse through available Asset items.

Run a global search on assets.

Flag your Favorite Asset Model, to appear conveniently at the top for better navigation.

Select sorting options.

View all asset items that he/she holds custody of.

Filter its items by custodian, asset #, asset name, model #, and model name.

Request maintenance on assets that he/she holds custody of.

Request Dispose.

Request return.

Report Non-in-Custody, in case of theft or loss.

View pending requests, waiting for submission.

View History, and keep track of the custody, maintenance, dispose, and return requests activity logs.
System Administrators have the ability to:
Select the asset items available for custody transfer.

Move or disapprove a requested Asset Custody upon submission.

Schedule, perform, or disapprove maintenance, upon maintenance request submission by the asset custodian.

View Request History of the asset custodians.

Generate Reports for the requested dispose, requested maintenance, return requests, and custody requests.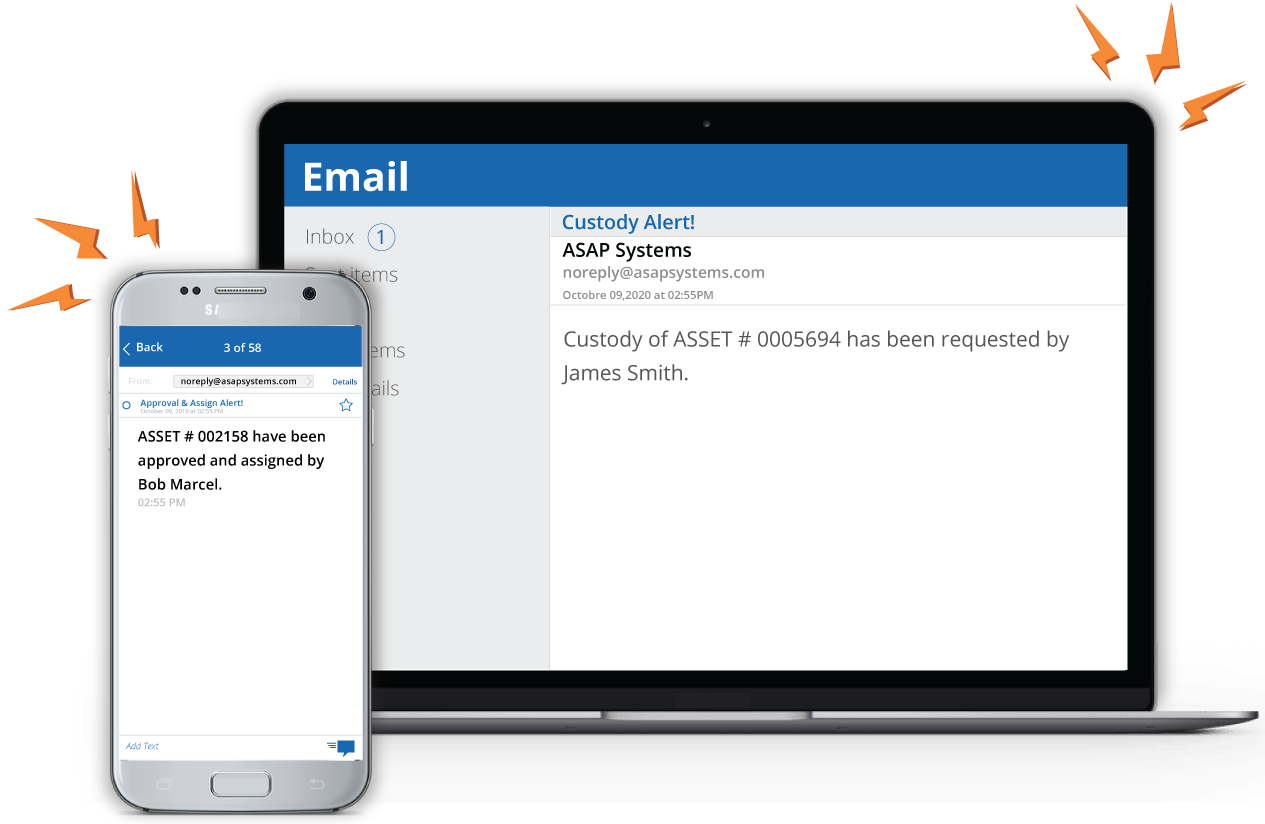 Automated Asset Custody Cart Alerts
Alerts are sent conveniently to Asset Custody shoppers/custodians and System Administrators to provide notifications on all requests, including approval and disapproval actions. This Feature enhances communication, accountability, and visibility over valuable assets.
We're here to help you find the best Asset Tracking solution!